Analyze meeting activity of workers and identify communication patterns.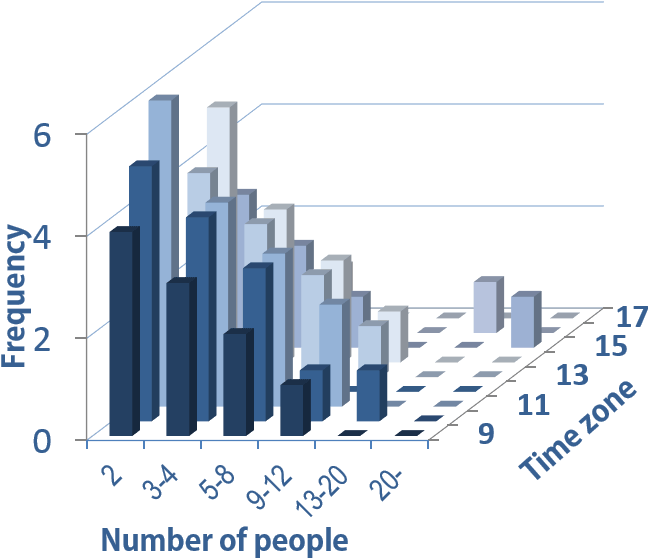 Collecting data on number of meeting attendees and when they are scheduled in the day as well how frequently external guests are present and the location of the meeting, will help to identify communication patterns and establish how meeting facilities can be improved to match requirements.
Propose the most effective meeting room distribution.